08/18/2017
The Future of Appraisal: It's Not Simple


In this article, we try to shed light on potential paths the industry might take moving forward given trends in demographics, training, and automation. This analysis suggests that while industry constraints may improve in the short-run, the long-term constraints are significant. Furthermore, neither expanded training of new entrants nor automation alone will solve anticipated growth in demand on the appraisal industry.

more info

08/18/2017
Pricing Strategies in the Market


This first episode of the Center for REALTOR® Development podcast focuses on pricing strategies. Our guests provide some different perspectives on pricing strategies in today's real estate market for both buyers and sellers. Melanie McLane and Rob Mehta share their expertise on both basic and more advanced areas to consider when pricing homes. In addition, they talk about how Realtors® can work best with appraisers, AVMs, and how to use Realtors Property Resource® (RPR®) tools.

In a comparative market analysis (CMA), a Realtor® will want to look at solds,... Read More


more info



08/18/2017
Regulations, Retention and Recruitment Pressing Issues for Appraisal Industry


WASHINGTON (May 17, 2017) – Any perceived shortage of appraisers may be location specific and dependent on whom you ask, but there is universal agreement that more needs to be done to keep appraisers in the profession and attract new talent. That's according to panelists yesterday at a property valuation forum at the 2017 REALTORS® Legislative Meetings & Trade Expo.

The conversation with property valuation experts comes at a time of numerous challenges within the industry. NAR's Appraiser... Read More


more info



08/18/2017
Video: Assessing VA Approved Appraisers and How to Improve the Program for the 21st Century


Watch the full video of 2016 NAR Real Property Valuation Committee Chair Michelle Bradley's testimony before the House Committee on Veterans' Affairs – Economic Opportunity Subcommittee.
more info

08/18/2017
VA Appraisers Few and Far Between in Some Rural Areas


The VA home loan program is considered the gold standard for appraisal independence, but the system is coming under pressure because veterans often have to endure long delays in finding a VA appraiser, particularly in rural areas.

Michelle Bradley, past president of NAR's Real Property Valuation Committee, testified before a House Veterans Affairs subcommittee yesterday that delays often just stem from the physical remoteness of many rural areas.
more info

08/18/2017
VA Home Loan Program Marked by Strong Underwriting, but Appraisers Raise Concerns


WASHINGTON (April 4, 2017) – Challenges facing real estate appraisers servicing the Veterans Affairs were under Congress's microscope this week as the National Association of Realtors® and other industry leaders took to Capitol Hill to hail the continued success of the VA Home Loan Guaranty Program.

Michelle Bradley, a state-certified general real property appraiser from Pennsylvania and Immediate Past Chair of NAR's Real Property Valuation Committee, testified before the House Veterans Affairs Committee Subcommittee on Economic Opportunity. Bradley told... Read More


more info



08/18/2017
Regulations Burden Appraisers


According to research from the National Association of REALTORS®, issues related to excessive regulation are creating problems with satisfaction and recruitment in the real estate appraisal field. In fact, nearly 75 percent of appraisers surveyed by NAR named frustration with excessive regulation as a reason for potentially leaving the field. Regulations have also served as a barrier for those who want to enter the appraisal field. Sixty-five percent named regulations as a hindrance to entering the field, mainly those to do with training and licensing.

08/18/2017
Appraisal: A Candle Burnt at Both Ends


Regulation, an altered appraisal market structure, and compensation issues burden those currently in the industry, while poor incentives make it harder to grow the next generation of appraisers, according to insight from the Appraiser Trends Survey. From Economists' Outlook.
more info

08/18/2017
Appraiser Trends Study


Download (PDF 840KB)

In recent years, the National Association of REALTORS® has heard concerns regarding a perceived shortage in appraisers. NAR is also aware of reports of long turnaround times for appraisals, higher and/or rush fees in certain areas, and difficulty in bringing new appraisers into the profession. NAR seeks research to determine whether a shortage of appraisers exists and to what extent, as well as to further explore the other issues facing the appraisal profession.... Read More


more info



08/18/2017
FHA Appraiser Identity Theft


The U.S. Department of Housing and Urban Development (HUD) - Office of Inspector General (OIG) recently became aware of a number of instances of appraiser identity theft. The fraudulent schemes varied, but stemmed from someone using the state certification number of a Federal Housing Administration (FHA) roster appraiser. In many cases, the harm was made possible when an FHA roster appraiser provided his or her personal identification number (PIN) for the desktop appraisal software to a colleague or supervisor. The FHA roster appraiser was unaware of the misuse until it came to light... Read More


more info



08/18/2017
Real Property Valuation Forum in DC


Real Property Valuation Forum: Modernizing Appraisal: What's in Store for Agents and Appraisers? May 16 at 1p.m. in Washington, DC.
more info

08/18/2017
Pay Your 2017 Appraisal Dues


Payment is due by January 31, 2017. Payments received after January 31, 2017, will be assessed a late fee of $25 for each appraisal designation you hold.
more info

08/18/2017
Proposed Changes to Appraiser Qualifications


On October 28, 2016, NAR submitted a comment letter to the Appraiser Qualifications Board (AQB) in response to their second exposure draft concerning proposed changes to the AQB's Real Property Appraiser Qualification Criteria. NAR agreed with the AQB's proposed reductions in degree requirements for Licensed and Certified Residential appraisers and asked that prior work experience count toward the degree requirement for Certified General appraisers. While NAR agreed with the AQB's proposed removal of time limits on obtaining experience hours, NAR is concerned that... Read More


more info



08/18/2017
FHA Revises Handbook on Appraisals


On October 6, 2016, NAR sent a letter to the Department of Housing and Urban Development (HUD) Secretary Julián Castro thanking him for listening to NAR's concerns and revising the Single Family Housing Policy Handbook 4000.1 (the Handbook) appliance review requirements for FHA appraisals.

The update to the Handbook, released on September 30, 2016, removed the language that an appraiser "must operate all conveyed appliances and observe their performance," and replaced it with "must note all appliances that remain and contribute to the market... Read More


more info



08/18/2017
FHA Single Family Handbook Update Delivers Clarity for Appraisers, Say Realtors®


WASHINGTON (October 5, 2016) — Realtors® raised concerns earlier this year when the Federal Housing Administration's "Single Family Housing Policy Handbook" included new requirements for appraisers to operate and physically observe appliances on a property during the completion of an appraisal. This inspector-type role far exceeded previously understood appraiser duties and had the potential to... Read More


more info



08/18/2017
Tensions Between Appraisers and Real Estate Agents


NAR President Tom Salomone gave an interview to Appraisal Buzz, an online appraisal industry magazine, on the tensions between appraisers and real estate agents.
more info

08/18/2017
Free Webinar on Value-Added Benefits for Appraisers Who Use RPR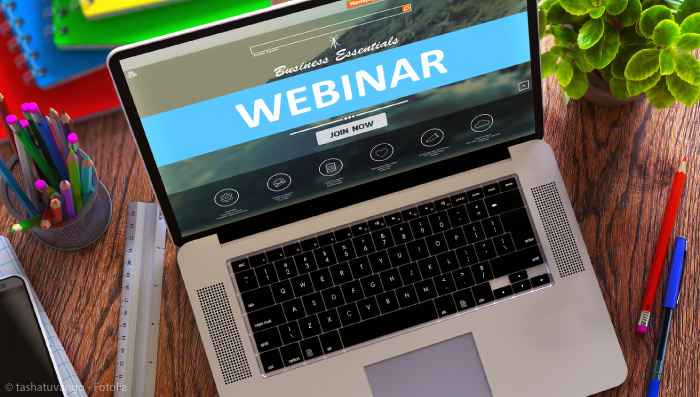 Melanie McLane, GRI, ABR, CRB, CRS, RAA, SRS, SRES, GREEN, RSPS, BPOR, e-PRO will be presenting a free RPR webinar on "3 Reasons Why RPR Should be an Integral Part of Your Appraisal Process" on November 16 at 3pm ET.
Register for the webinar here.
Learn more about how RPR's extensive data and... Read More


more info



08/18/2017
Q&A on New Drone Rules from The Appraisal Foundation


Do aerial viewings using a drone constitute a "personal inspection"? The Appraisal Foundation released a Uniform Standards of Professional Appraisal Practice Q&A for guidance on this and other appraisal issues.
more info

08/18/2017
NAR Hosts Appraisal Summit


On July 28, 2016, the National Association of REALTORS® hosted an Appraisal Summit, focused on appraiser job satisfaction and industry growth in the context of today's regulatory structure. A variety of stakeholders in the appraisal field, including trade associations, federal regulatory officials and practitioners attended the Summit. Representatives from Fannie Mae, the Federal Housing Agency, the US Department of Veterans Affairs and the Appraisal Subcommittee discussed current issues facing the appraisal field with attendees. NAR is focused on educating its members about the... Read More


more info



08/18/2017
Automated Valuation Models: What You Should Know


Technology continues to change the landscape of modern business, and the world of real estate appraisal is no different. You've probably had experience with websites and apps that let you find homes for sale in a given neighborhood and then give an estimate on the home's market value. That value is driven by an automated valuation model, or AVM.
more info